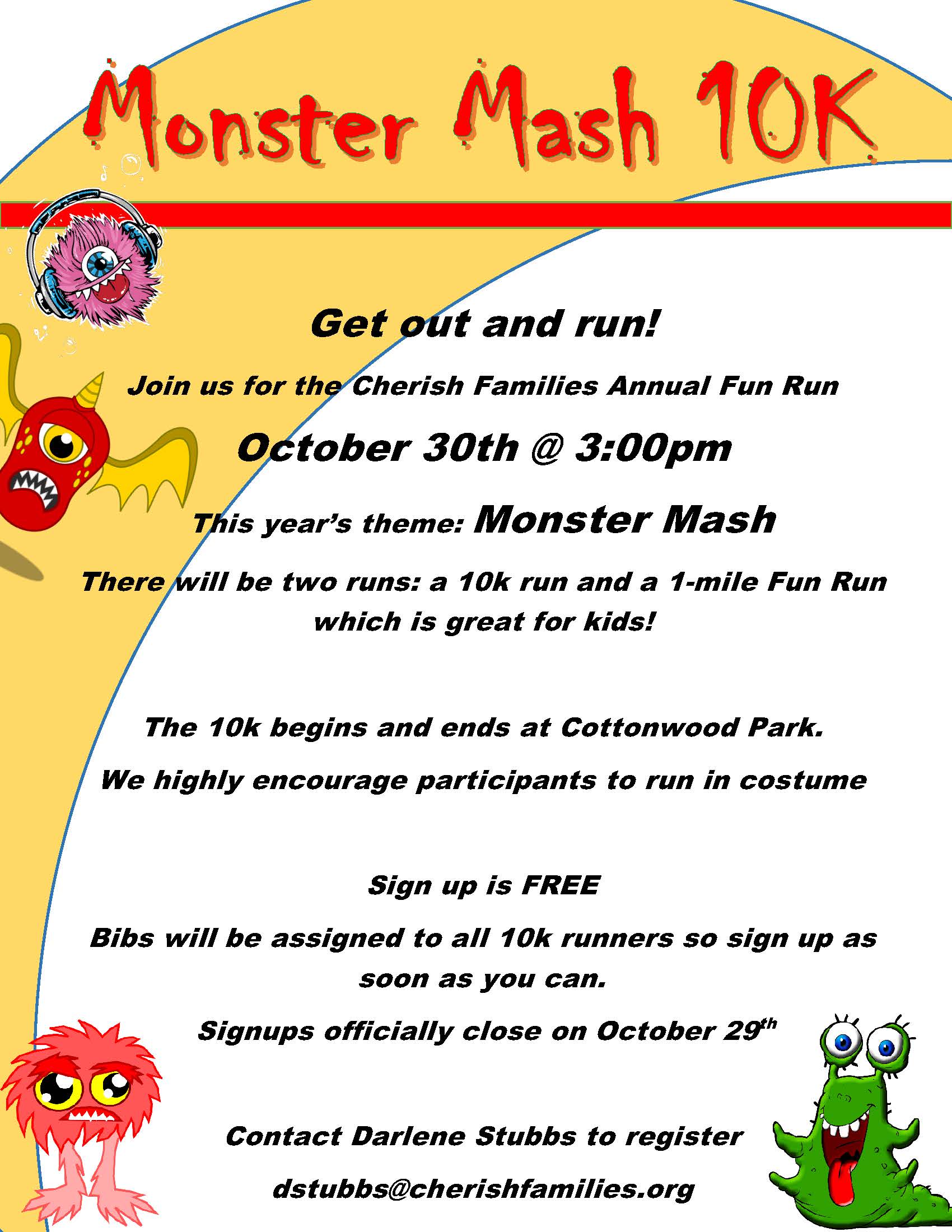 The Cherish Families Monster Mash and Fun Run are happening on October 30th at 3:00pm!
Come out and run!
Both the 10k and Fun Run be held at Cottonwood Park.
Running in costume is not required but is highly encouraged, and sign up is free!
Sign up as soon as possible so your runners bib can be assigned.
There will be four water stations set up throughout the race to provide hydration.
The top three female finishers and top three male finishers will receive gift cards and placement medals.
In lieu of participation medals for the rest of the field we have arranged for real-time race pictures of each person, so be on the lookout for photographers!
To register, follow the registration link at the top of this page or contact Darlene Stubbs at dstubbs@cherishfamilies.org
When registering, please specify whether you will be participating in the 10k or the Fun Run.