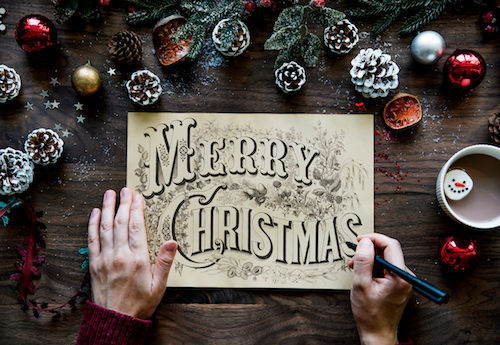 The holidays are a busy time of year for everybody. There are decorations to put up, turkeys and feasts to buy, parties to plan, and gifts to purchase! There are also fun, festive events and family get-together's.
Here at Cherish Families we do a lot during the holiday season to connect with the community and/or make the holidays better for the families we serve. This holiday season, we have a few events lined up:
1. Thanksgiving Baskets.
We are planning to deliver 10 Thanksgiving baskets to families in need this year. The families will be selected from a list of those that are nominated by their friends within the communities we serve. If you know a family that is in need this Thanksgiving, send us a message through Facebook, our website, or directly to Sarah at sbradshaw@cherishfamilies.org and we will add them to the list!
2. Giving Tuesday. 
Every year nonprofits across the country prepare for Giving Tuesday as part of the holiday season kickoff. This year it will take place on December 3.
Giving Tuesday is a national day of fundraising that takes place after Thanksgiving and after Black Friday - it is an opportunity for people to give back and support causes they love during the holiday season. We will be hosting our own Giving Tuesday fundraiser.
Donations can be made through our website or through our Facebook fundraiser anytime throughout the holiday season. However, donations that come in through Facebook on Giving Tuesday are eligible for the Facebook Giving Tuesday match, so your donation will be doubled that day! 
3. We are putting together Christmas for 25 families this year, which means we are already gathering donations! We need gifts for all ages - babies, kids, teens, and parents. For a list of items we are gathering, follow this link. If you'd like to donate you can contact us through our website, Facebook, or by emailing Sarah at sbradshaw@cherishfamilies.org
4. Our Third Annual Christmas Crafts Extravaganza. The last few years this event has been so much fun for everybody who attended. We will have crafts, prize drawings, and Santa Clause! It's fun for the whole family, and a great way to connect with the community. We love doing it and look forward to seeing everybody! For the details, click here.
We are excited to kick off our holiday celebrations. We hope many of you will choose to join us.
Merry Christmas!