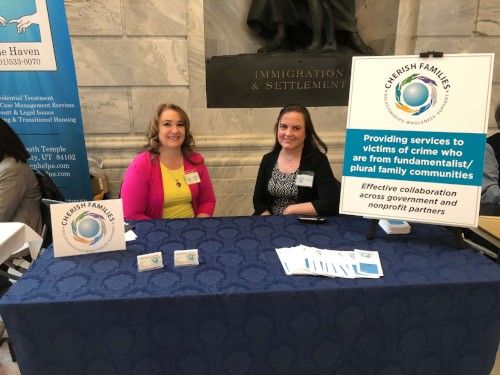 Cherish Families advocates are experts who assist those from fundamentalist polygamous families and communities in dealing with a crisis by helping them make good decisions, personalize a plan, and use systems and resources to their best advantage. We help clients to take an initial step back, to make sound decisions going forward. Some of the services provided by our advocates include but are not limited to:
Suicide prevention and postvention counseling and resources
Protective orders
Peer Mentoring
Obtaining legal documents including birth certificates and social security cards
High conflict reunification of parents with their children
Accompaniment to court, law enforcement interviews
Interface with Division of Child and Family Services (Utah) and Child Protective Services(Arizona)
Assistance with Crime Victims Reparations
Each client is connected to an advocate/case manager who understands the unique challenges that people from plural families or communities may face. This case manager is a point person for them as they navigate a journey to self-sufficiency and independence. Case management helps survivors set realistic goals and create safety plans; as well as identify appropriate resources and provide referrals and information that help them stay safe and meet their goals. Case managers help survivors access counseling, medical care, educational opportunities and more. We assist with applications for housing and may assist with payment of expenses associated with the case, as appropriate. Consistent case management provides survivors with steady support as they obtain skills and resources necessary to become self-sufficient and heal from abuse or trauma.